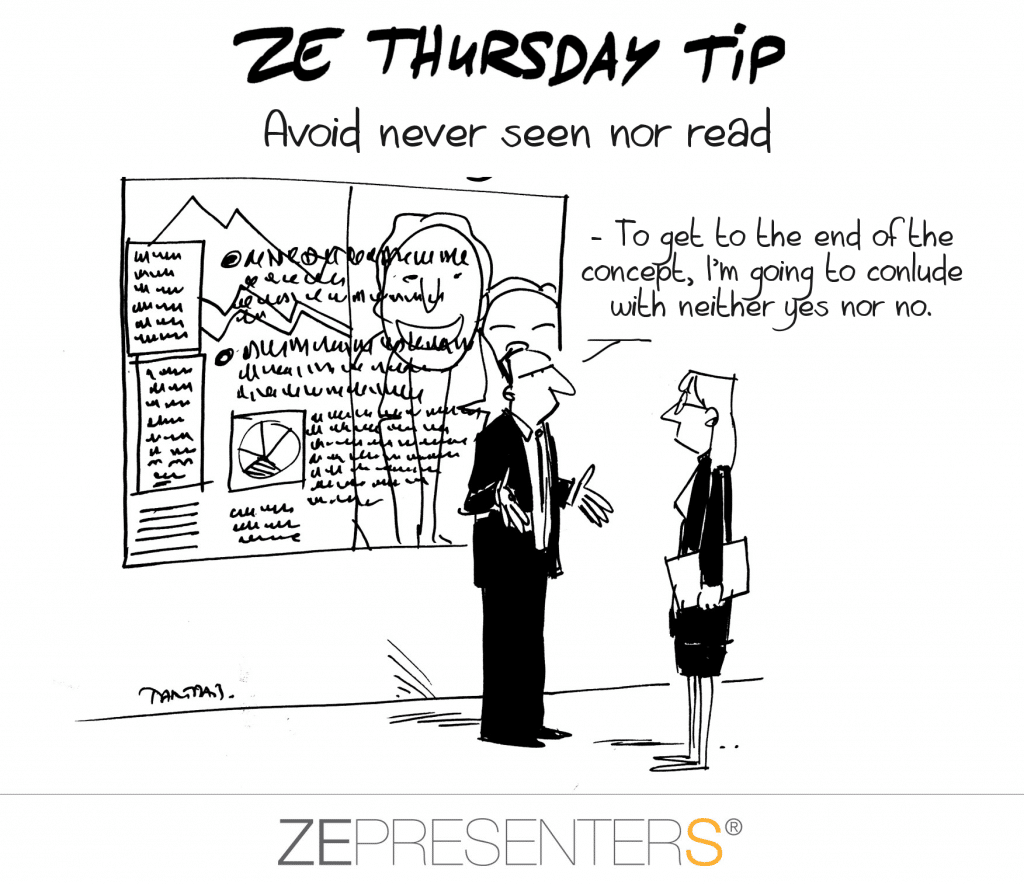 Avoid neither seen nor read
To convey our ideas, we have two main tools at our disposal. First, we have a word processing tool (Word, Page, Writer…), which allows us to create documents to be read. And then, we have software to create the presentation (PowerPoint, Keynote, Presentation…), which allows us to design the slides intended to be viewed.
These tools are distinct from one another and yet we see many overloaded slides, designed as if they were text materials. We see whole paragraphs, bulleted lists, and different heading levels and even, when there's still some space, tables, graphs and images. There's a neologism to describe the result of this mixture: slideument, which, wanting to be exhaustive, is neither seen nor read in the end.
In a presentation, slideument is not seen because it stifles the audience with too much information and deprives it of the impact that a few words from the speaker can bring. It is not read both because reading is interfered with by the words of the speaker and worse, reading means that the audience is not listening.
To be effective, your presentations should result in two formats: the first, written exhaustively in Word or PowerPoint, to be sent or handed out. The second, handled by the speaker, is uncluttered, assertive and commented to serve the speech. This way, you don't waste time preparing two different types of documents and in the end, you'll have two effective formats: one that will be read and one that will be seen.