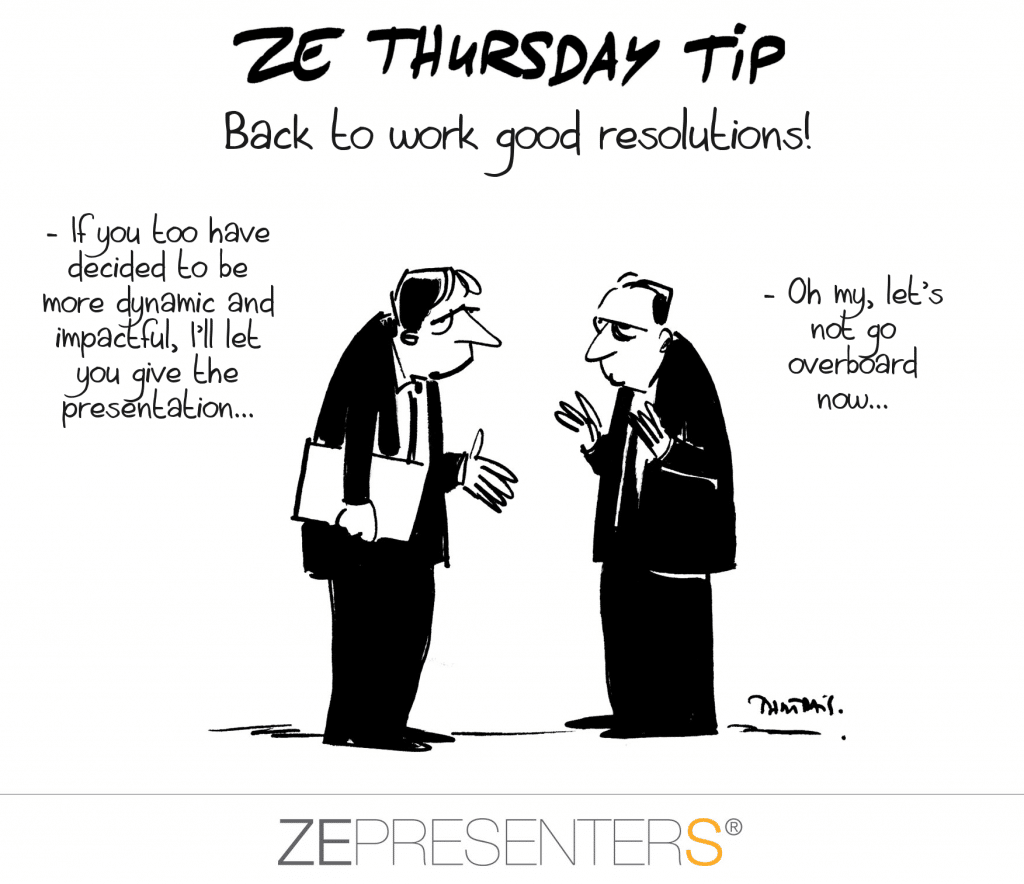 Back to work good resolutions
Going back to work is often the time for making resolutions that don't last long.
Why is it that despite our best will, our old demons resurface so quickly and take precedence over our most resolute decisions?
Making changes is not so simple, and generally good will isn't enough. To make a change stick, it's necessary to go through two basic steps: to feel the beneficial effects, but also to measure that the satisfaction surpasses all the constraints generated by change. As long as you haven't felt the benefits internally, at the first instance of stress, you'll forget the change and resume your old habits.
What relation does this have with presentations? It's simple: don't throw yourself into PowerPoint as soon as you have a presentation to prepare! This is a good resolution to add to your list.
To put this tip concretely into practice, remember first that your presentation is you: your ideas, your knowledge, your project, and your know-how. PowerPoint is just the support that will help you anchor your key ideas. By starting with your slides you considerably reduce the scope of your comments. And to increase your chances for a lasting change, don't do it alone. Talk to a colleague or your manager so that someone outside can confirm that indeed your presentations are more personal and impactful.
And for even more practical tips in building your presentations, don't forget to subscribe to ZE Thursday tips!