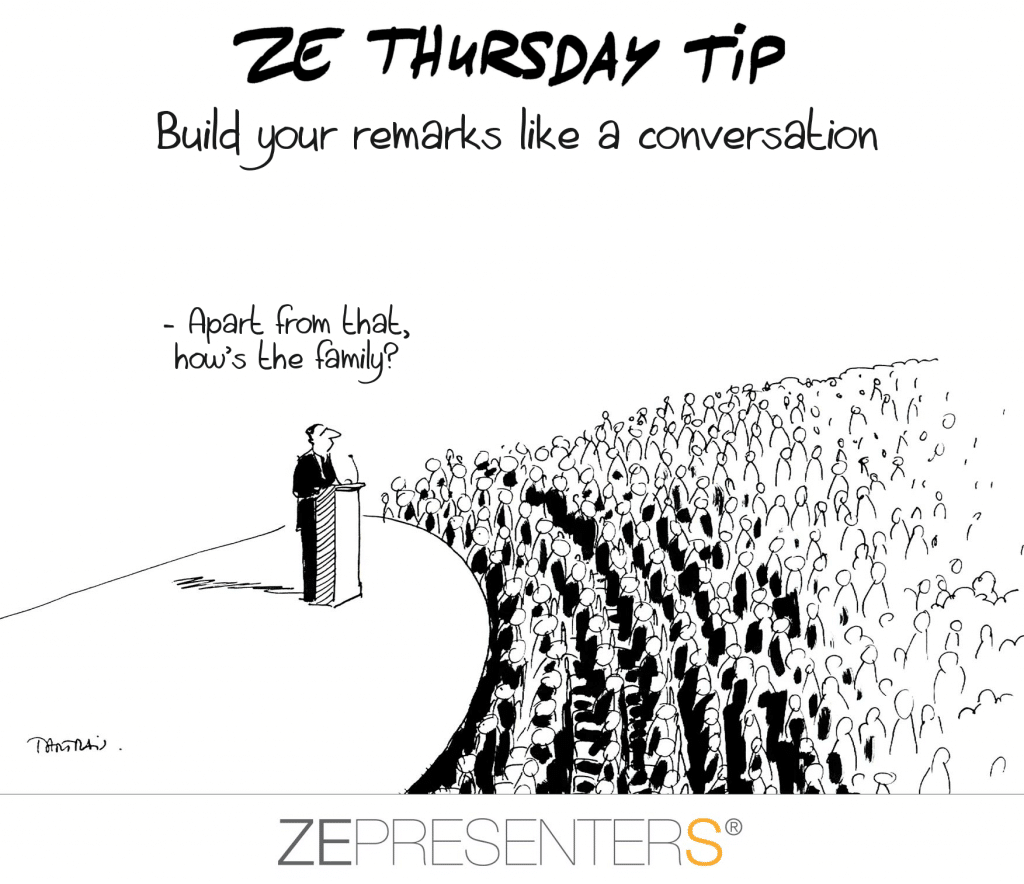 Build your remarks like a conversation
Obviously a presentation is rarely planned as a dialogue with the audience. By advising you to approach the exercise as a conversation, we are inviting you to consider the comfort  of your audience, and putting it before your own. In a conversation, you naturally pay attention to your partner:  is he listening to you, does he understand you, is he comfortable? These questions are answered by observing the person you're talking to. The attention you pay to a person improves the attention he pays to you as well as his listening capacity, which you need for your message to be understood and remembered.
A public gathering also needs this attention. But often, the apprehension of public speaking leads the speaker to close  himself in on his remarks rather than opening up to his audience. Even if you are very uncomfortable, by being prepared to consider the wellbeing of your audience before your own, you will be naturally more concentrated, generate more acceptance and ultimately strengthen  the leadership you need to unite the audience around your ideas.