Leadership

PERSONIFY YOUR PROJECT
Public speaking generally represents a time when we put too much pressure on ourselves: make sure you don't forget anything, be natural… As if the performance was only based on the controlled image of yourself that you put forth!
In order to be heard, you need to first create confidence-based conditions. That is why true performance is based on your ability to sincerely convey a committed message.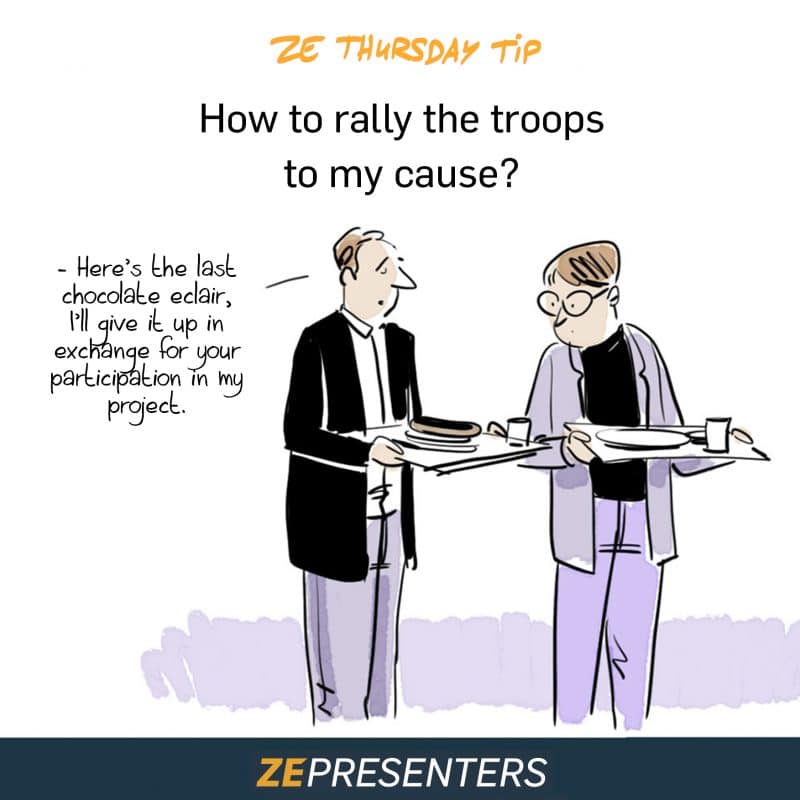 Well done: You have a project that is close to your heart and you don't know how to mobilize your teams around it? Here are 4 steps to motivate the troops!