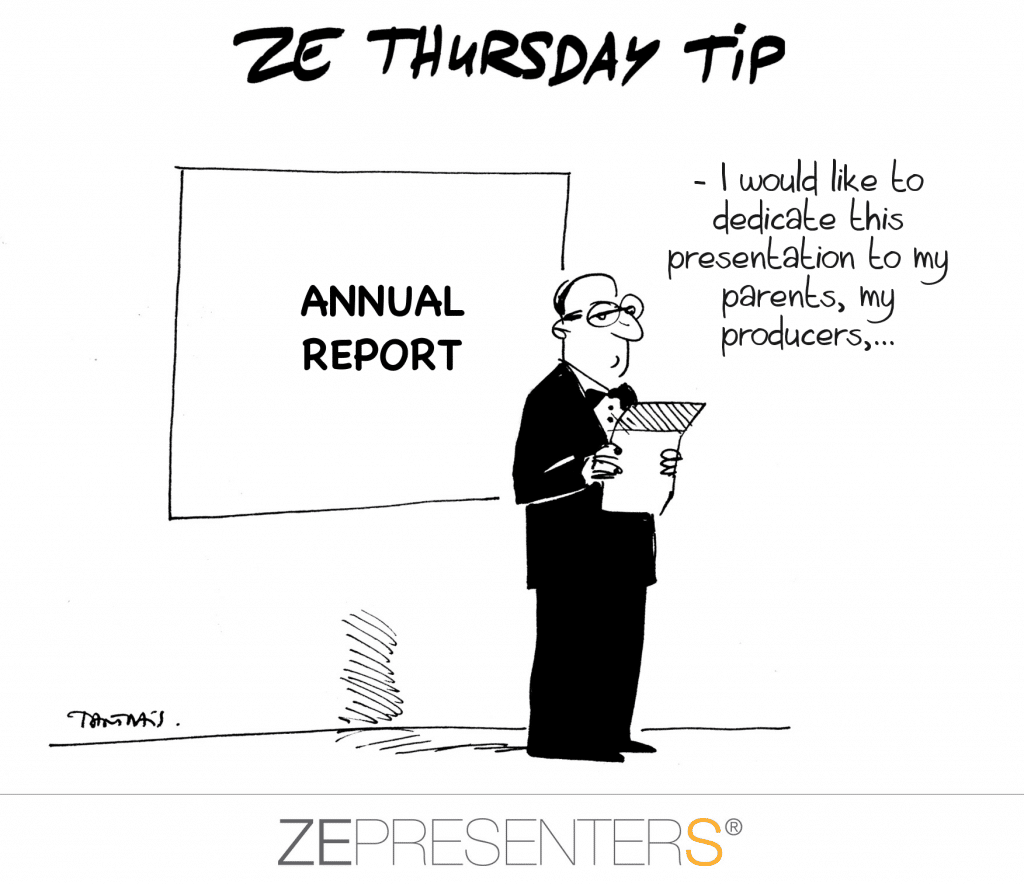 During this awards season celebrating cinema, the Oscars and the Caesars have inspired us to let you in on a tip we give to all our clients: Everything's a story.
It is not because you have to present an activity report or an annual financial statement, that you should forget to integrate the essential elements of Storytelling to capture the attention of your audience. Behind every figure is a story with heroes, protagonists, antagonists, a context, a setting, a quest, obstacles to overcome and, if possible, a happy ending or at least a promising future.  The more time you spend in "story mode," the more your audience's attention will be glued to your comments. The more your idea is complicated, the more a good story makes it easier for your audience to understand your presentation and project itself into your vision.
We've had the opportunity to advise a number of CFOs, and have often found that the best are great storytellers because they manage to transform abstract statistics into evocative metaphors and compelling stories.