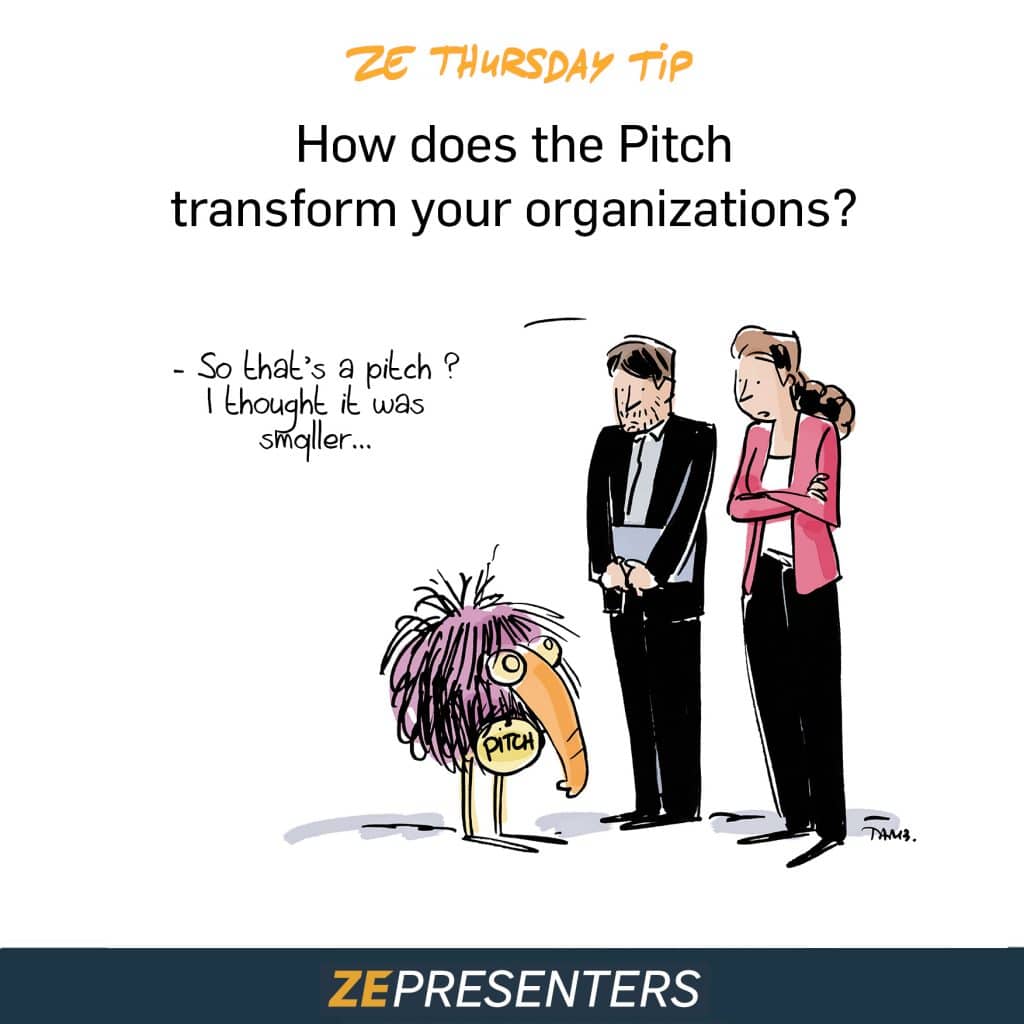 How does the Pitch transform your organizations
Our Ze tip of the week will be short but efficient !
The transformation of organizations is a hot topic in our digital age.
And it turns out that there is an essential tool to activate the transformation of an organization: the Pitch!
In order to find out how to use the Pitch as a strategic tool for a transforming organization, you can download our latest book
« Pitch, what's the point? »
.
With an opinion way study and client interviews as a common thread,
« Pitch, what's the point? »
provides an opportunity to look at the Pitch from a strategic angle.
Our book is only published in French at the time, so our best advice to you is to learn French in order to not miss out on great content 🙂
Have a good read !