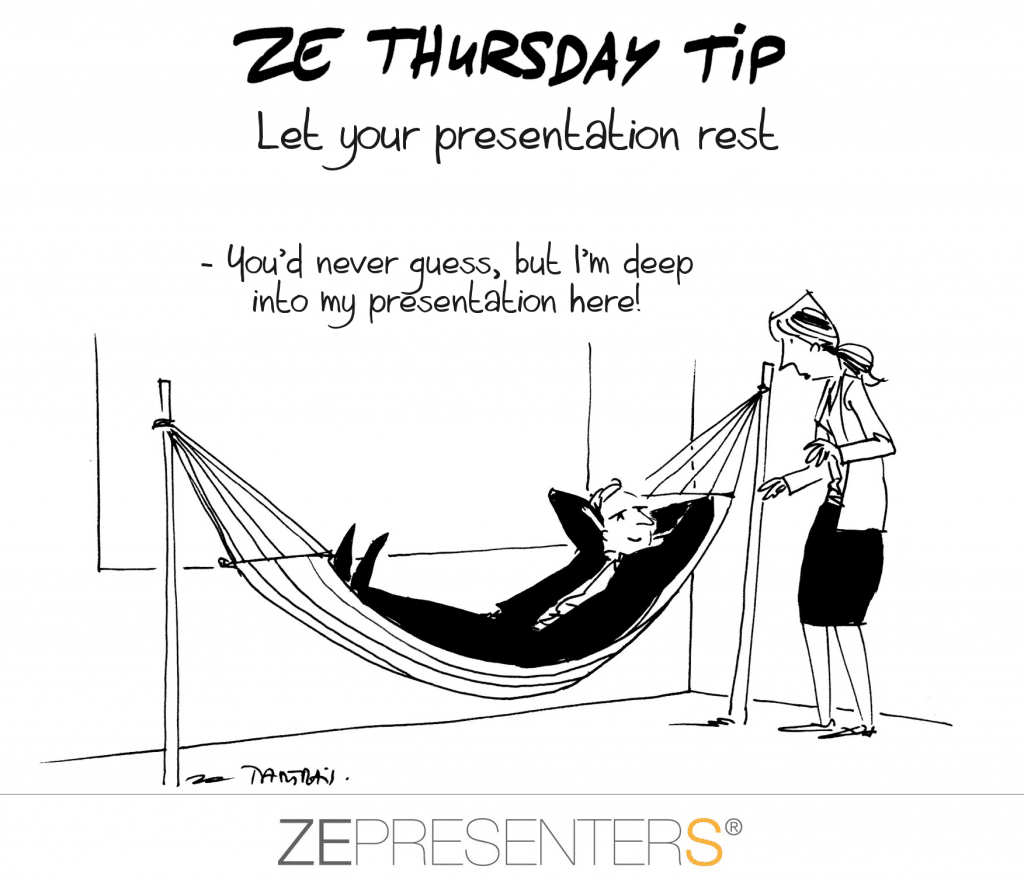 Let your presentation rest
Gathering information and making a presentation in front of an audience occupies 40 million people worldwide everyday. Yet the facts, figures and analyses, as relevant as they may be, are not enough to capture attention and persuade an audience.
What story will serve as a framework? Which choices for the graphic design? What position to take as a speaker? How to speak in an inspired and invested manner? The answers to these questions call more for creativity than rational processing of data.
Surprisingly, developing a presentation is generally seen as pure production work. It would be much more efficient to also consider it as creative work. There is no mystery in achieving this; you must give yourself time!
Obviously time is a rare commodity for all of us. But not jumping immediately on PowerPoint is already a good reflex to have to gain time: go for a walk; change scenery. Giving your ideas time to get organized and connected is the basis of any creative process. The more you use PowerPoint strictly as a tool at the service of your messages, the more you'll work quickly and efficiently when you start the production phase.
By taking the time to let your presentation rest at each key stage of its design, you are giving yourself a real opportunity to deliver a more personal, thoughtful and original work and therefore one that will have a greater impact on your audience.