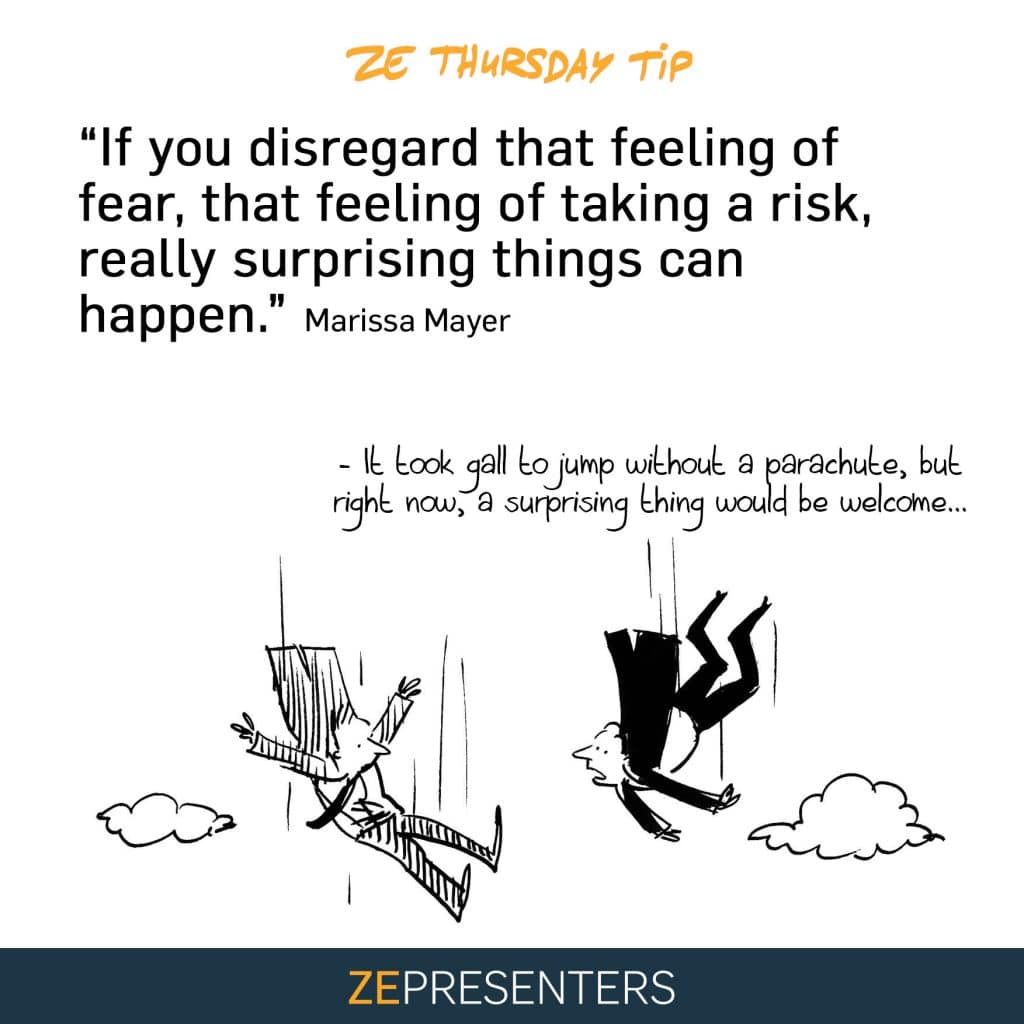 For many of us, speaking in public is a complicated exercise. 3 out of 4 people are said to have glossophobia, or fear of public speaking. No, you are not alone!
"You have to let go and get out of your comfort zone!" We have all heard this advice, but it doesn't help us. Because this comfort zone gives us at least the illusion that we can control what will happen to us. Beyond that zone is the risk, the unknown, the vulnerability and all the situations, which we instinctively avoid to come up against.
And yet, it is well beyond this comfort zone, in the area of "discomfort," that the magic begins to operate. By starting to conquer your fears and what seems inaccessible to you, you will cross a crucial learning zone to free up your ability to act and think. At first you will feel vulnerable and incompetent, but you will quickly develop new skills to adapt to this new playground that ultimately is not as hostile as you thought. And by making mistakes, questioning yourself and a lot of tenacity that you will progress little by little on your way to success. Your comfort zone will then be bigger, and you will come out stronger and more accomplished: a better version of yourself!
You're going to have to push yourself at first, that's for sure! Go step by step; speak more regularly at meetings, practice in front of your mirror, rehearse your speeches in small work groups or volunteer to give a toast; every occasion is good for the taking.
You will see yourself progress, you will master your stage fright better and you will find yourself even having fun! So don't hesitate any longer, jump in!