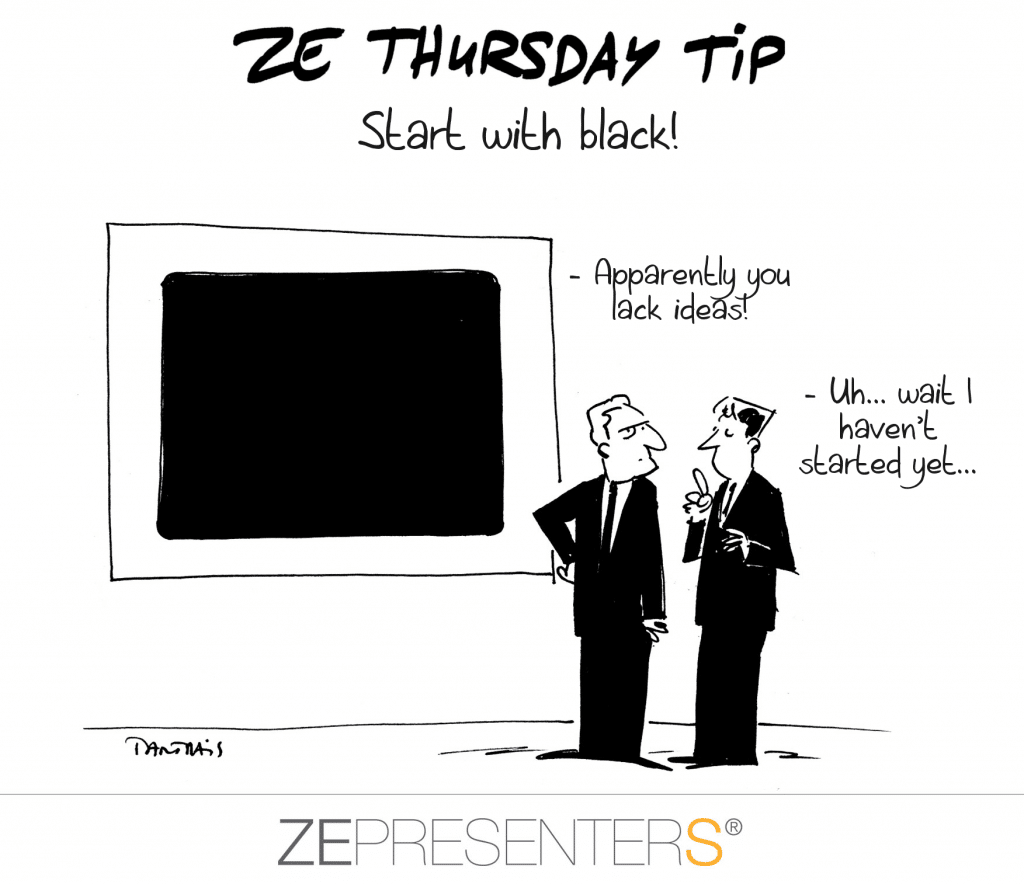 A black slide is to presentations what a "blank page" is to writing.
Why this tip? For 3 reasons:
1- By beginning your presentation with a black slide you're giving your audience the opportunity to pay attention to you  and not to your slide. Ensuring that you connect with your audience is a vital prerequisite to public speaking. Don't forget that you are giving your presentation. Your slides are only a visual aid to your presentation.
2- The black slide is also a way to realize that PowerPoint (or Keynote) tends to "format" presentations, with the logic of a predefined master. And, the worst thing to do when creating a presentation is to rush to your computer and build your remarks as the ideas come to you.
3- And finally, the black slide, in the image of a blank page, is a way to remind you that any presentation begins first with an idea that will be built on step by step, as Aristotle said: an introduction, a confrontation and a resolution. And the best way to achieve this is by letting the inspiration come to you, far from your screen and your favorite software.