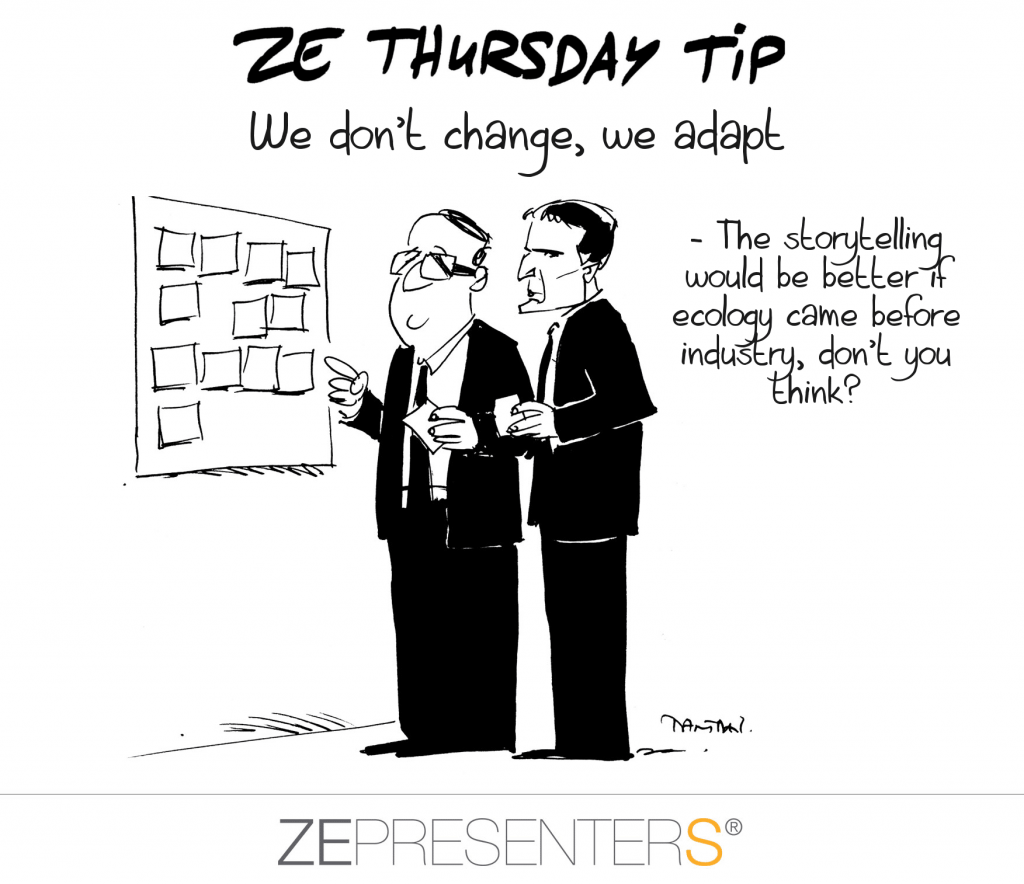 We don't change, we adapt
Training often provides an opportunity to raise everyone's expectations. It is surprising to note that many people ultimately prefer being someone else: someone who is at ease, who dares, who has the look… in short, another person. The other person, thus idealized, doesn't seem to have any problems, though he too has already identified, "someone else," whom he desperately thinks he isn't.
Hence, seeking to be what we are not, we give ourselves a particularly good reason not to move forward. A key to advancing is to slowly bridge the gap between how we perceive ourselves, how we would like to be perceived and ultimately, how we are perceived by others. Gradually, we'll then learn to know ourselves better and to adapt what we understand of ourselves, to the challenges that mark our way.