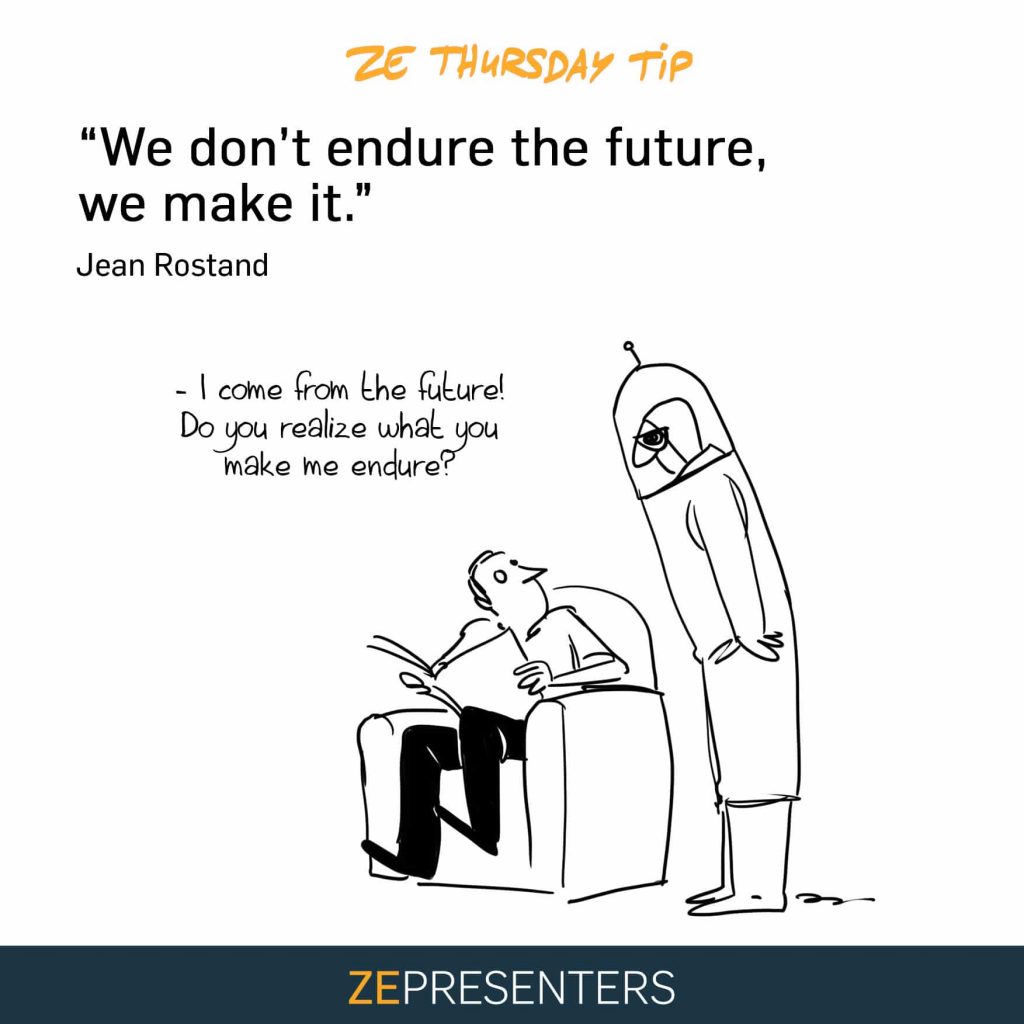 We don't endure the future, we make it
The vast movement of entrepreneurship coming to France has brought a new communication tool that is on everyone's lips: the pitch! Yet the term is often misused, as if it were a synonym for "fashionable" presentations. What a pity. An effective presentation is already designed to make an impact, convince and engage people.
On the other hand, a pitch is a separate technique allowing you to convey a concentrated version of your idea that captures interest and creates the desire to know more. Having an inspiring, distinctive and concrete pitch for each of your ideas gives you a huge advantage in carrying out your projects.
To reread: