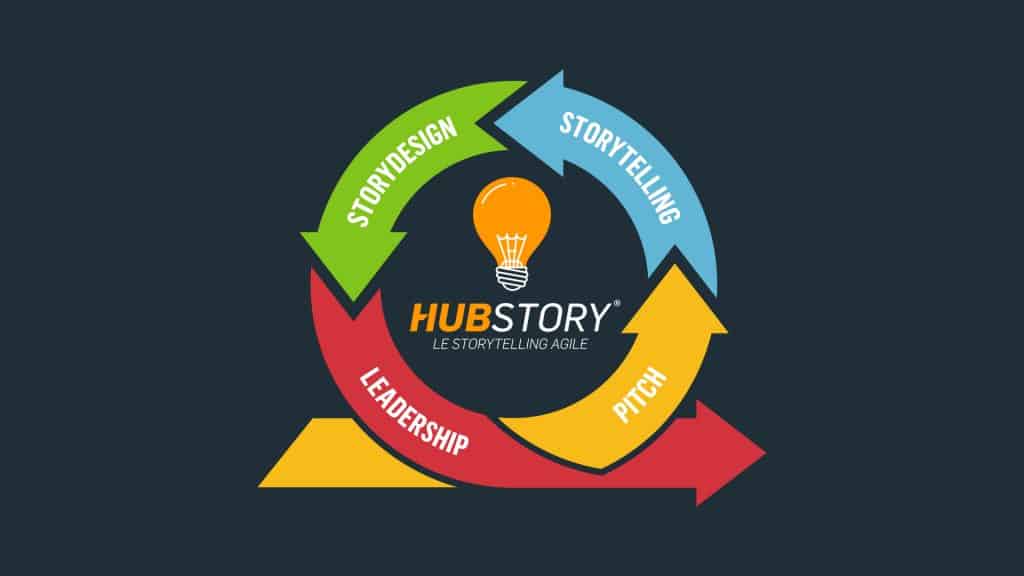 ZEPRESENTERS launches the 3rd version of HUBSTORY
Presentations are ever-present. Whether they are for obtaining financing for a new project, announcing a restructuring plan or proposing a new initiative, decision-making is systematically preceded by presentations. Speaking in public has thus insinuated itself into the very heart of the mechanisms that set companies in motion… or does it?
Despite the stakes, more and more of you have brought up the difficulty of attracting the attention of your teams, bosses and customers. A 2017 OpinionWay/ZEPRESENTERS study revealed that when one speaks in a professional context, between 30 and 60% of people do not listen! Companies do not propose any solutions for handling public speaking. Worse, they have turned it into a throwback from our school days: "Have you made any progress with this project? Perfect, then you can present it on Monday, we shall see…"
When we created ZEPRESENTERS six years ago, we wanted to give power back to those who are speaking: the power to attract attention, make ideas interesting and help develop your projects. There already existed considerable literature on storytelling and its applications in companies. However, there was no fully operational method capable of helping us save time and relevancy. That is how HUBSTORY® was born.
In its first version, HUBSTORY®'s mission was to incorporate good practices in order to "get the word out." As from our very first consulting missions, the method came face to face with our customers' actual issues and realities, helping the processes become clearer and richer. And quickly, HUBSTORY® became the 1ststep-by-step procedure capable of transforming an idea into a story. This was about cleanly breaking with narrative patterns that were too theoretical, in order to propose a more pragmatic and relevant approach.
However, we did not stop there. The second version made it possible to eliminate superfluous elements and incorporate precious tools capable of handling resistance to change. It became easier to highlight argumentation without disrupting the coherency of the story. Since then, the method has been the subject of continual improvements, but it has not undergone any major changes over the past 2 years.
In parallel, companies have continued to transform, increasing the need to convert managers into real opinion leaders, capable of stimulating the desire to break down barriers and experiment with new organizational models. The whole against a backdrop where everything is moving faster, there is never enough time and, more than ever, each presentation represents a moment of truth. HUBSTORY® needed to adapt itself to these new issues and incorporate new practices originating from these agile methods.
All this to say that we are pleased to announce that the 3rdversion of HUBSTORY® is now fully rolled out in all of our support-based offers:
Consulting, in order to co-create presentations and strategic seminars with you,
Training, in order to ensure that your teams develop new skills,
Conferences, in order to create the awareness essential for the effective management of public speaking and presenting ideas.
HUBSTORY® made easier and faster
For this 3rdversion of HUBSTORY®, we invested in simplicity and agility. We reduced the number of steps and simplified the elements. Borrowing from agile methods, the process makes it possible to work in repetitive loops. Consequently, the construction of your presentations takes place over 4 steps, each one corresponding to a deliverable that is essential to any presentation:
The Pitch. The first step consists in clarifying your ideas. You will not create an effective story if you are not able to clearly and succinctly answer the question: "what is the idea?" The first deliverable is a compact message that will make it possible for you, in only a couple of minutes, to get people interested in knowing more about your ideas without having to say too much.
Storytelling. Now that the idea is clear, you are going to be able to structure your story. One of the challenges consists of overcoming the resistance that your idea may cause. Here, the deliverable is an optimized narrative strategy in order to encourage support and commitment. You will be able to turn it into a brief for a communications plan, a film or, more commonly, a presentation.
Story design. This step focuses on staging the presentation. Too often, we summarize the subject with a "PowerPoint." Your presentation must take place within a global experience, taking into account the "before-during-after." Of course, slide design has a role to play. However, you will also need to send an invitation and provide a document at the end. At the very least, your deliverable is the prop for your presentation.
Leadership. Having an effective narrative strategy does not exempt speakers from embodying their projects. This step includes rehearsals or coaching with the goal of pumping up your "public persona." While simultaneously working on expression techniques, self-affirmation and presence, each time you take the stage will be an opportunity to express sincere and engaged ideas.
When should HUBSTORY® be used?
In order to create strategic presentations.
The method is clearly invaluable in any high-stake situation. HUBSTORY® helps you ask the right questions, identify the right level of response and put everything in the right order. The logic behind the elements and the repetitive loops encourages teamwork and co-creation. 80% of ZEPRESENTERS' business is about facilitating the method in order to help teams come together and talk about their projects in the same way.
 In order to structure events.
When we think of "storytelling," we immediately think of "presentation." However, the subject is much broader. Conventions and seminars, even over several days, need to be able to tell a clear and inspiring story to participants. HUBSTORY®'s 4 steps are perfectly implemented in order to ensure consistency among guest speakers and provide meaning to your corporate events.
If HUBSTORY® was designed as a "consulting" organizational tool, the managers who have discovered the method immediately requested that we also train their teams. That is how our training program was born, in order to promote relevancy and independence. Each step in the method provides a simple and operational frame of reference that makes it possible to self-evaluate, identify good practices and support skill development.
How to find out more?