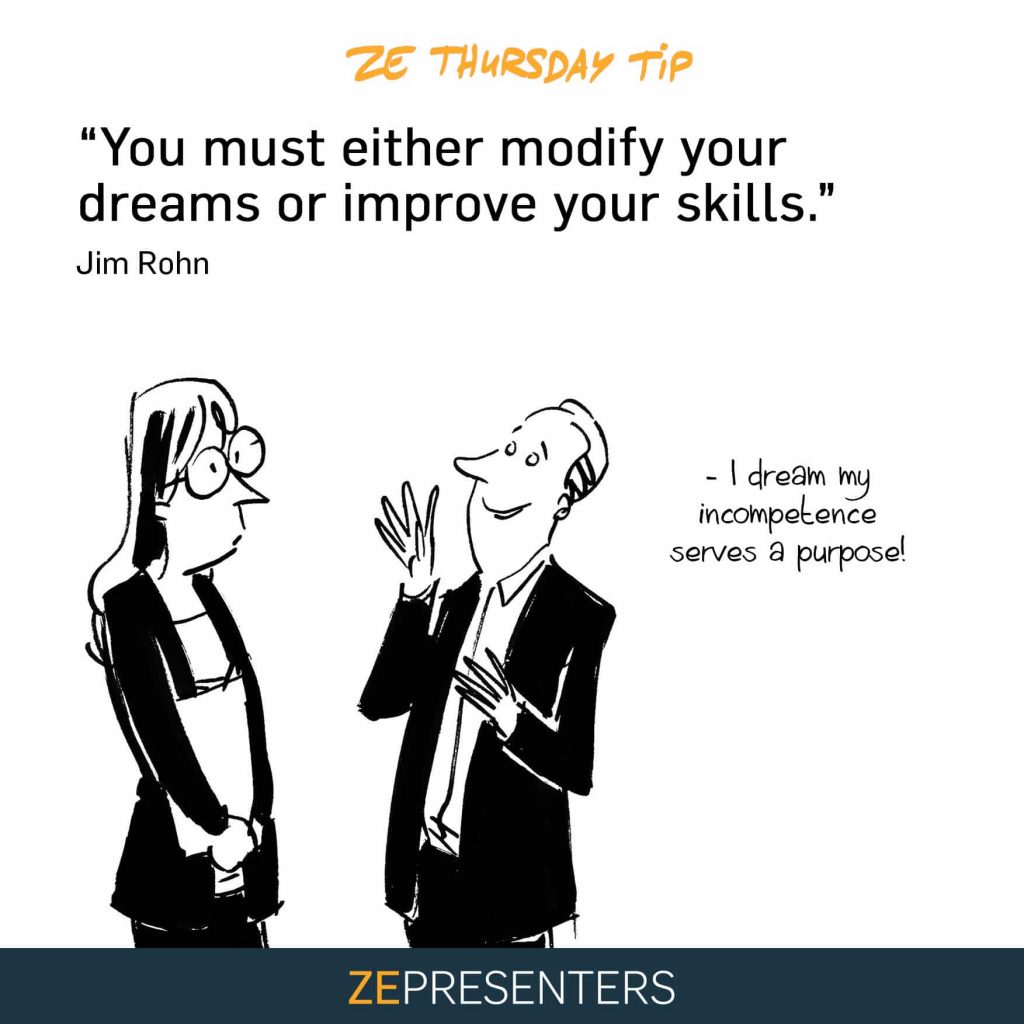 There are no limits to what you can accomplish, as long as you are convinced that you have never finished learning. It is already wonderful to dream. But to succeed, by your tenacity, work and audacity and turn a dream into reality is surely the most exhilarating adventure there is. What is true for a life or professional project is particularly true for speaking in public. Because when it comes to addressing an audience, many are content to dream that one day, they will be comfortable, and will present like Steve Jobs, and we will rise to applaud… as if some people were born with this talent, or not, as if there are days with and days without!
Dreaming is good, but giving oneself the means to make one's dreams come true is even better! And this is where we should not be mistaken about the objectives to pursue. By defining the right goals you will make sense of what you are doing. But when it comes to speaking it is common to make the mistake of hoping everything will be fine, by trying to prove that you're right or by searching at all costs to be liked…
This is why before even addressing the content of your speech, take the time to ask yourself the 3 questions that will allow you to give more meaning to your stage presence:
What does your audience expect of you? You are not there to tell the audience what they need to hear but to create a relationship where listening and paying attention are reciprocal.
What is your key message? You need to be very clear about the mark you want to leave in order to follow a consistent thread that will increase the impact of your ideas.
What emotions do you want to share? You're not there to make people cry their eyes out but to convey a sincere and contagious motivating emotion.
It is by setting clear goals that you can progress. Speech after speech, you'll get closer to another you, where you will never have to give up your dreams because you didn't dare to speak.