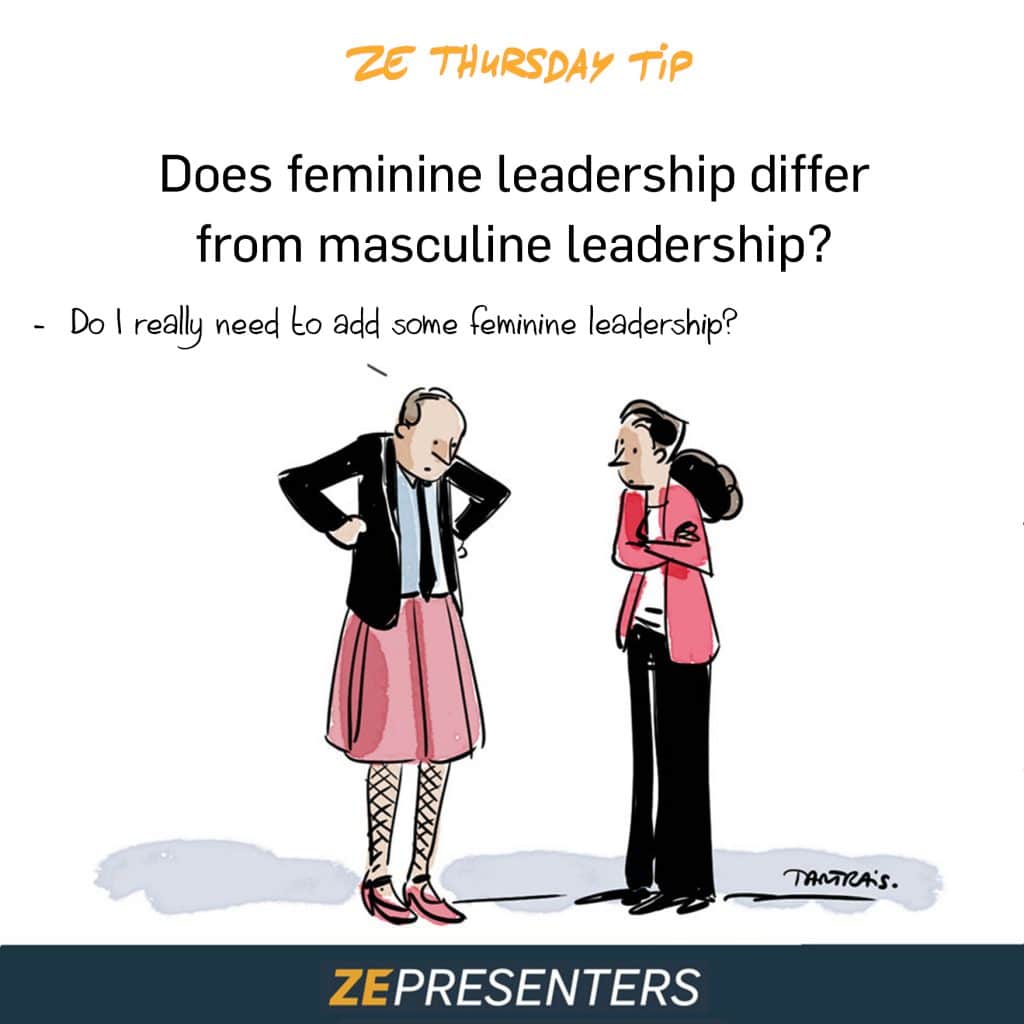 Does feminine leadership differ from masculine leadership?
For a long time, leadership positions were embodied by men. When women gained more access to management and leadership posts, the issue of female leadership became a topic of interest. Fortunately, we have moved on from the caricatured image of the woman who expresses soft and maternal leadership and of the man who expresses firm and authoritarian leadership. If leadership indeed measures your ability to trigger and maintain the desire to create, experiment and move the lines, the question however remains valid: are there notable differences between women and men? What really changes when it comes to speaking and engaging your teams?
Women's place in the working world has changed enormously in recent decades. And positively at that! But, if behaviors and beliefs change, stereotypes and inequalities of representation persist. It is a fact, in large governing bodies, women remain poorly represented (just over 18% in CAC 40 companies, according to a study by the Ethics & Boards observatory). In these new roles, women are increasingly speaking formally. And the exercise makes many of you wonder if there is a masculine female leadership.
Sociologically: No!
 In the social sciences, leadership is linked to personality models. Regardless of the model on which we base ourselves, the yang, the MBTI, the NCBA (Neuro Cognitive & Behavioral Approach, which we particularly like), no personality criterion is specifically associated with the feminine or the masculine.
 However, there are types of leadership that are conditioned by the environment in which we evolve.
 Affirmative action for equal representation has been an essential booster for the entry of women into senior management positions. However, in this context, some women have an uneasy feeling when it comes to their legitimacy. During our coaching sessions, we often meet women who feel they have to do more; that they're taken less seriously, that they have to prove that they are as capable as a man.
 But this difficulty in asserting one's personality and conquering legitimacy doesn't only concern women, far from it. Put anyone in a position of numerical inferiority and experimental conditions fall into place. Whether we're talking about gender, age, experience, educational background or sexual orientation, it's never easy to be the only one. And it's even harder to the first. This discomfort is expressed all the more when you speak in public. But this is also where you can radically change the way you are perceived. Leadership, unlike management, is not a title you give to someone. It's something that people around you will give you or not. And as such, the exercise of public speaking is a great indicator of leadership.
 The danger of this situation is to want to "show." To show that we are legitimate, to show that we are capable, that we have the right and the reason for being there. But the more you focus on trying to prove your legitimacy, the more you will miss your goal. You will not gain your legitimacy by showing that you have talent, but by putting your talent at the service of the projects that you lead.
 It is not by being focused on oneself that one expresses one's leadership, but by putting oneself fully at the service of one's idea, and toward the cause that one is defending, and of the change this will bring for those listening to you. It is on this territory that changing people's point of view will be fostered, and that your audience will end up saying to you "wow, I didn't know that you were capable of that!"
 So, how do you quickly gain the skills to express your leadership?
 Two things: work and experience.
First, it's important to get rid of your limiting thoughts that tell you you're "not made for this." For this work we recommend the Clotilde Dusoulier's podcast. (available in French only). We recommend you listen to a podcast on positive thinking.
Freeing yourself from these thoughts will enable you to refocus on the true purpose of your presentation.
 Then, you can work on an impactful structure at the service of your idea.
 All these conditions reunited, you can focus on what you want to convey. The stress will not go away, but you have to know how to manage it and not be paralyzed by it. Here are some exercises to achieve this .
In summary, it is all a question of introspection and personal development. The best leadership is yours, the one that resembles you and that is in line with your values and your challenges.